How to get to Enchoro Wildlife Camp from nairobi.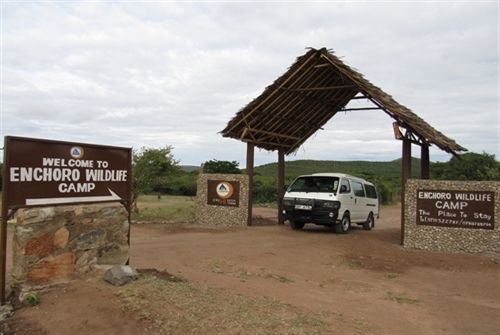 From Nairobi nyamakima matatu/shuttles stop off river road take matatu /shuttle bus to Narok town some 160 km from Nairobi. At Narok town walk to the bus and matatu station and board mini bus/shuttle to Oloolaimutia shops which is at the main east gate of Masai Mara National game reserve Oloolaimutia park gate.
The drive is about two to two and a half hours on a dirt rough road from Narok town. On arrival at Oloolaismutia shops ask the driver to drop you at the Enchoro Wildlife Camp or at the Oloolaimutia shopping centre which is less than 10 minutes walk towards the Oloolaimutia Primary School, where on your left hand side, The stoned entrance way is sign posted "Enchoro Wildlife Camp"
If on a private driven car/vehicle and happen to access Masai Mara National game reserve through the main Sekenani park gate, Kindly ask the rangers/park wardens to direct you to Oloolaimutia park gate which is to the east side of the park approx 20km between the two gates. While at the Oloolaimutia park gate the wardens there should be able to point for you Enchoro Wildlife Camp only approx 400m from the park gate and you are able to see the camp from a distance. NB: Start your journey early enough to avoid driving in the dark. The road leading to Masai Mara National game reserve is rough and dusty and may take a lot of time more than described above.